PARADISO
Paradiso "Pari" (USEF# 5148130) is a 2006 16.0 hh registered Hanoverian gelding by Pablito. Pari has a beautiful expression and is straight forward and brave to the fences with auto changes. He would be ideal for a junior or amateur rider looking to gain experience and move up to the 3′ hunter divisions. He has been showing with his Jr. rider in the Children's Hunters and is being sold so she can move up to the 3'6″ ring. Pari is sound with no vices. He clips, loads, bathes, cross-ties. He has been ridden out on trails and cross country and would be a fun and willing partner for his next person. Asking $30,000 USD.
---
BILLIE RAE
Billie Rae is a 2008 16.1 h registed Holsteiner mare by GP Raymeister.  At her first horse show she was champion in the .90 m Jumper division and showed successfully with an amateur rider in the .90 m Low Ch-Ad/Am Jumper division. She has been schooling 3'6″ at home with scope for more. She is game and eager to learn and would thrive and move up the ranks quickly in a structured program. She is honest and forgiving and a blast to ride. Recent pre-purchase. Very Clean. Asking $20,000 USD SOLD
---
COOL BLUE
Cool Blue "Archie" is a 7 yr/o 16.2 h imported Holsteiner gelding. Archie has been showing successfully with his 13 yr/o rider in the 3'6″ Large Jr. Working Hunters and in the 2nd Year Green Working Hunters. Together Archie and his rider have brought home top ribbons and championships in the Jr. Hunters. He has also shown in the High Children's Jumpers. Archie is brave, honest, has a huge step and scopey jump, and auto lead changes. He is a great confidence builder, takes care of his rider, and does not require any prep. In Europe Archie showed to the 1.20 m jumpers and has scope for the International Hunter Derbies. Archie's family is sadly selling him because their daughter would like pursue her interests in the jumpers. They would like to see him go to a loving home where he will continue his show career and be adored by his next Jr. or amateur rider. Archie is kind, uncomplicated, very sound with no maintenance. LEASED.
---
BALDO
Baldo is a 2006 16.2 h imported KWPN gelding. He would be a terrific horse for a Jr. rider interested in the Big Eq classes. He is honest, brave, and does not require any prep. At his first show in the US he was champion in the 3'6″ Performance Hunter division.  He has finished in the top 12 in both the USHJA National Hunter Derby he has competed in with scores in the 80's and has additionally competed successfully in the Big Eq classes with a 13 yr/o rider. His kind demeanor, flashy exterior, and simple ride make him both the perfect show horses and great partner for any Jr. or Amateur rider. 22 recent x-rays available. Very clean. Asking $65,000 USD SOLD
---
MILES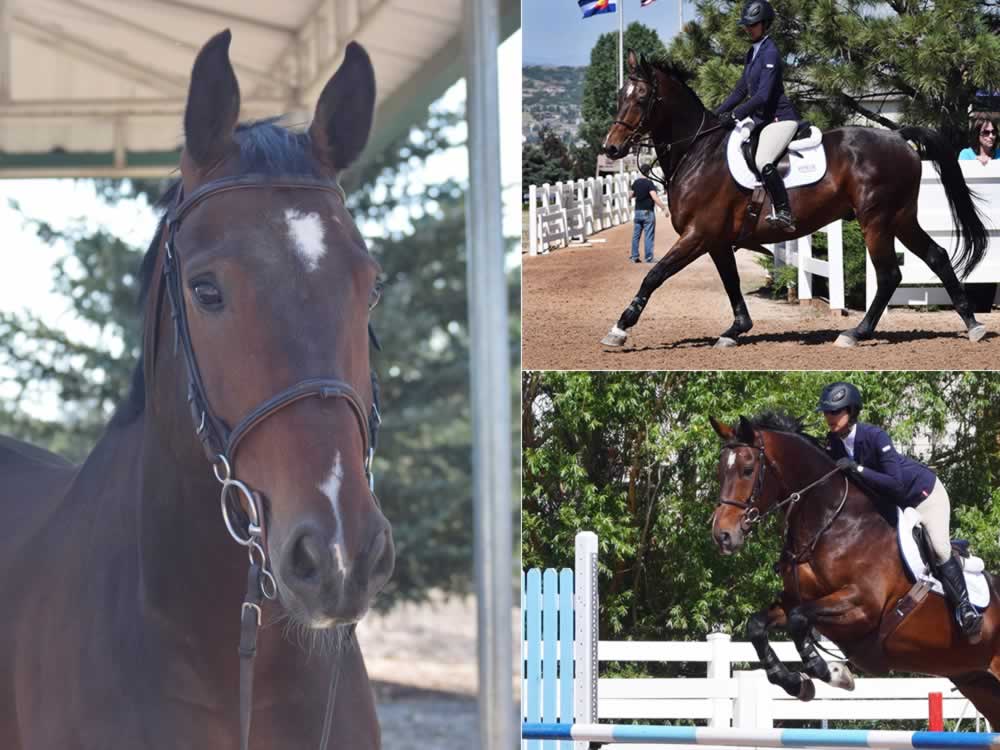 Miles is a 2008 16.3 h registered NA Holsteiner gelding by Mezcalero. Miles has a rhythmical balanced canter and very scopey jump. His gentle temperament and kind disposition makes him a great partner for a Jr or amateur rider. He has a natural lead change, huge step, and positive attitude towards the jumps. Miles is well suited for the jumper or equitation ring, but talented enough to go in any direction in his career. He has impeccable ground manners, trail rides, and is an all around solid, easy going guy. This sweet boy is a great addition to any family. Asking $35,000 USD  SOLD
---
OSWIN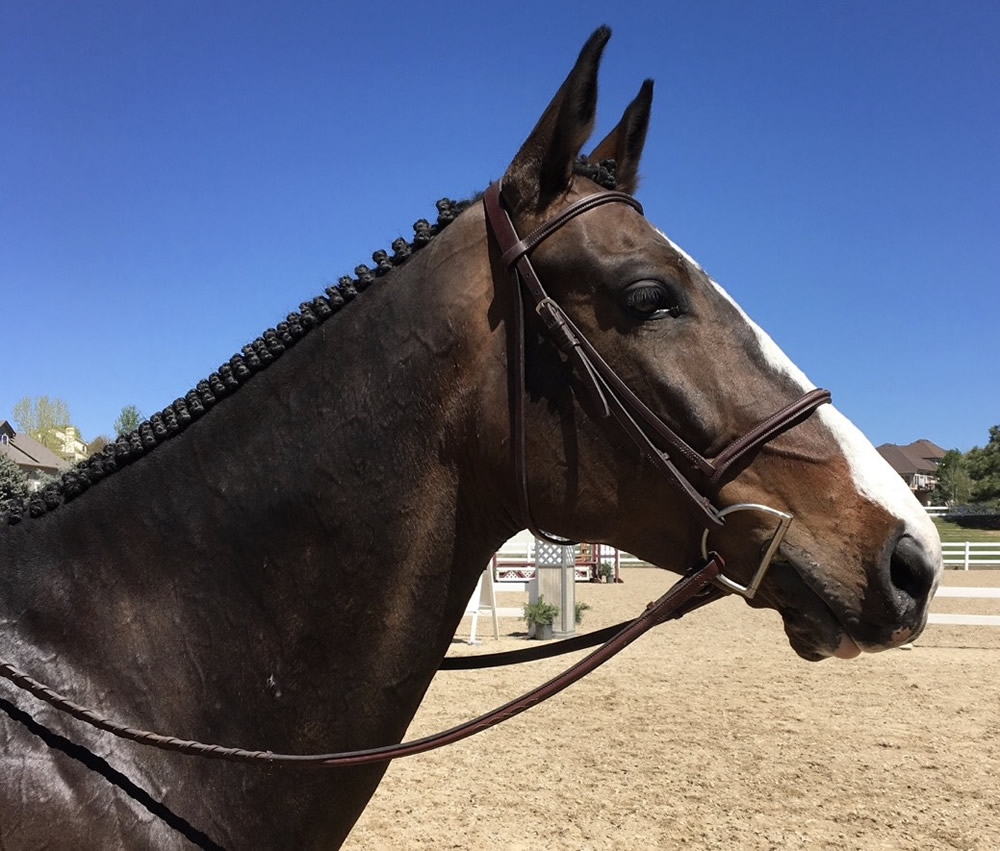 Oswin "Snoopy" is an elegant 2009 16.3 Oldenburg gelding by Oswald.   Snoopy has three beautiful gates and a steady, rhythmical canter with an even topline.  He has been schooling 3′ at home and just went to his first show where he received several top three placings in the Baby Green Hunters.  Snoopy would love a junior or amateur rider who is looking to gain experience and confidence in the 2′-3′ Hunter divisions.  Snoopy has a kind and willing attitude, is brave to the fences, and is very simple and straight forward to ride.  He has been ridden out on trails and in fields and is looking for his next rider to love on him and enjoy adventures with him.   Asking $30,000 USD SOLD
---
DARBY
Darby is a stunning 13 yr/o 16.3 h imported Hanoverian gelding.  He has take several kids, including his current owner from the Short Stirrup division to the 3' Children's Hunter division. Darby is an attractive horse with a nice jump, easy lead change, and is a great teacher and confidence builder. He has competed in the hunters, equitation, and jumpers. Please inquire for price. SOLD.
---
DOUGIE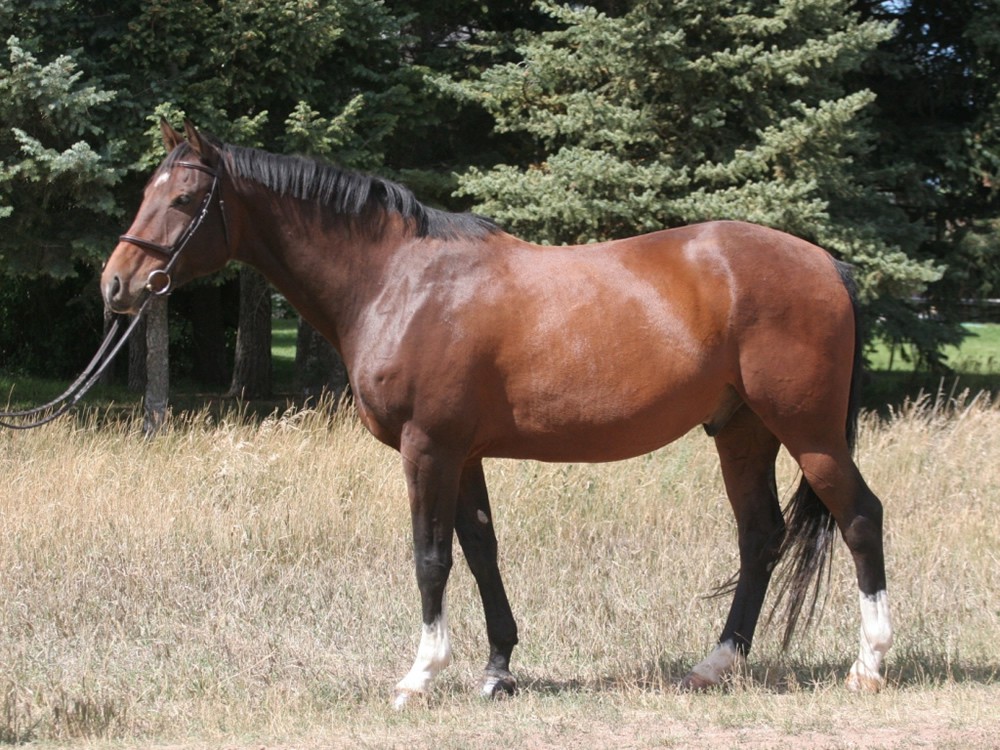 DOUGIE is a handsome 10 yr/o, 17.0 h, Holsteiner/TB gelding by Cicera's Icewater. Dougie has three beautiful gates, is light and sensitive to the leg and hand, and has a rhythmical, balanced canter with an easy lead change. He has competed locally in the Hunter divisions and has traveled to HITS Thermal. Dougie would be suitable for an adult looking to bring him along up the hunter ranks. He would also make an excellent dressage horse for an adult or more advanced junior. He is good minded and a willing partner that will advance quickly with consistent training. Dougie has been ridden out on trails and in the fields and is right at home where ever he goes. He is sensible and gets along very well with other horses. He loads, clips, and stands for the farrier. This sweet boy is looking for a good home where he will be lovingly cared for.  Asking $30,000 USD SOLD
---
ZOE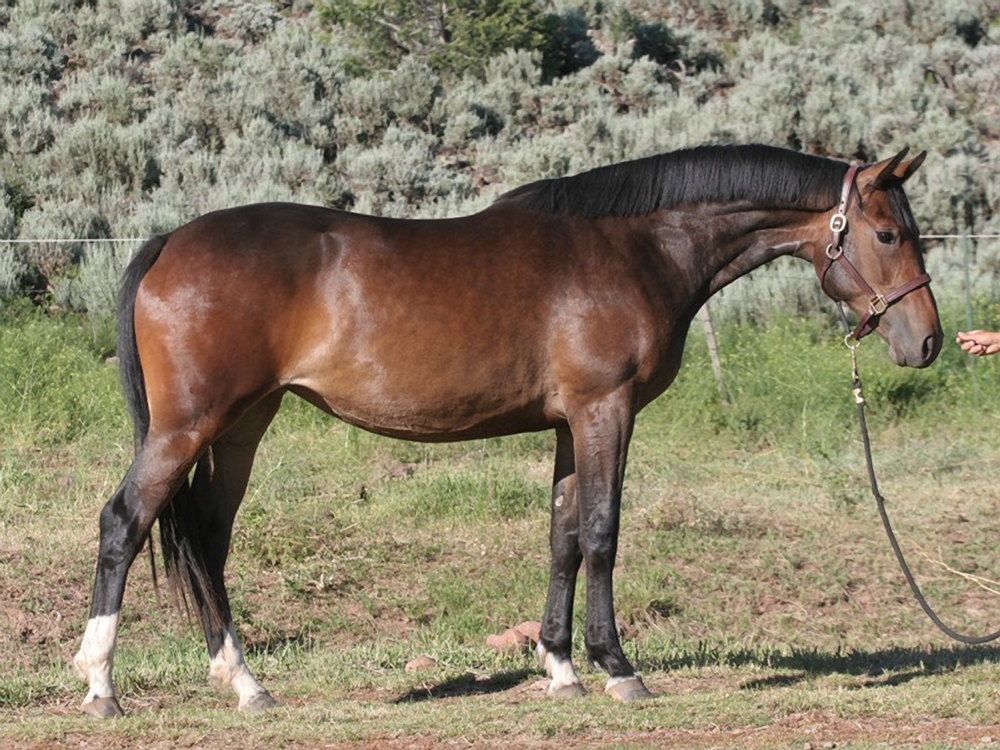 ZOE is a beautiful 7y/o 16.2h jumper mare prospect by Grand Prix stallion, Mezcalaro.  She is intelligent, sensible, and easy to teach with a kind and gentle temperament.  She has a scopey, rhythmical canter and is brave but careful to the jumps.  Zoe has traveled to HITS Thermal and has competed locally and is ready to begin her career with someone who can take her up the ranks.  She can be ridden out in the pastures and trails and around livestock and gets along great with other horses in a herd environment.  She loads, clips, and stands for the farrier.  She is an absolute pleasure to be around and is a barn favorite where ever she goes. Zoe was bred by Bridget Strang at the Strang Ranch in Carbonale, CO. Asking $35,000 USD  SOLD