Below are a collection of articles written by or about Kristin Jacob, Blue Star Farms, and her wonderful and talented clients.
---
Kristin Jacob writes an article for the Eclectic Horseman magazine and discusses stepping out of one's comfort zone to attend a clinic with Buck Brannaman with her students.
PDF – Eclectic Horseman, September/October 2019, issue 109
---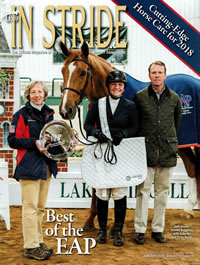 Kristin Jacob writes the Welcome Letter for the USHJA's In Stride magazine. The focus of this issue is on horsemanship and education.
PDF – In Stride January 2018 Vol 13 Issue 1
---
Blue Star Farms rider, Lisa Munro, is featured in the Plaid Horse magazine's list "Top 30 Under 30." Lisa is a talented rider, a tireless horsemanship proponent, a mother of one, and owns a small business, Horse D'oeuvres.
The Plaid Horse Lists 30 Under 30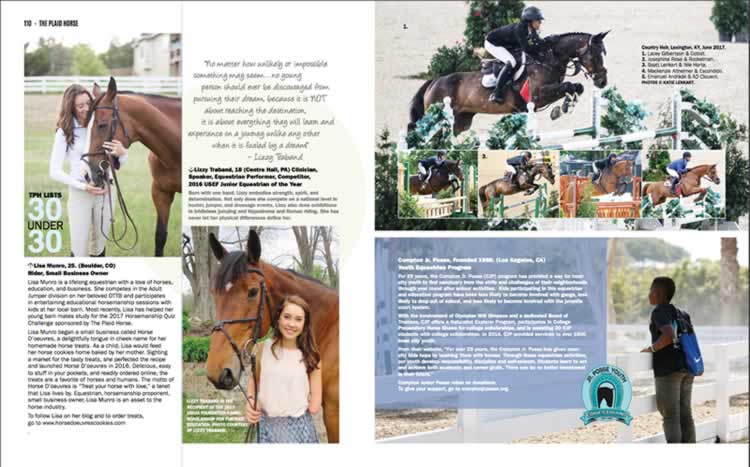 The Plaid Horse August 2017
For more on Lisa and Horse D'oeuvres, visit http://www.horsedoeuvrescookies.com
---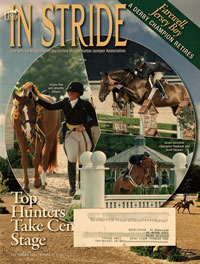 Blue Star Farms and Kristin Jacob are featured in an interview in the USHJA's In Stride magazine. Blue Star Farms won the USHJA's Horsemanship Quiz Challenge Stable Challenge for Zone 8.
PDF – In Stride September 2017 Vol 12 Issue 5
---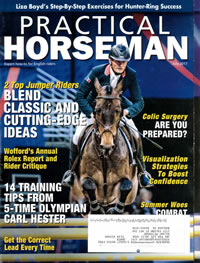 Blue Star Farms rider, Hilary Peterson, is featured in Practical Horseman's Jumping Clinic with George Morris. She is rider #1 and her "posture is textbook!"